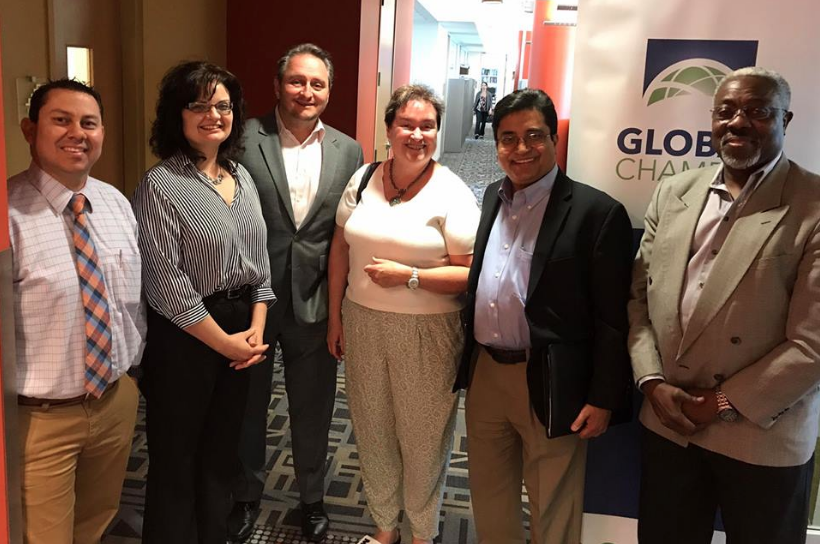 Global Chamber® Phoenix hosted our April "Export Roundtable" for members this week and featured keynote speaker Melissa Sanderson of Freeport McMoRan, the world's largest publicly-traded copper producer.
Conversations with Mel are always informed and interesting! She has lived in 13 countries which included Russia... and working in the Moscow U.S. Embassy and meeting Vladimir Putin.
Thank you, Mel for sharing those stories. Amazing, wow!
Mel also talked about three main types of exporters and also three main issues facing all exporters...
1) Holdup of product at the border
2) Theft of product on rail and road, and
3) Changing regulatory environments, and how to deal with it.
There was a lively discussion about theft, corruption, bribery, the Foreign Corrupt Practices Act and warehouse security. I thought it was interesting that in the comprehensive guide issued by the US Government "A Basic Guide to Exporting", 11th Edition... none of these topics were in the index of this 250 page book. It goes to the complexity of exporting and how it's not for everyone... but fear not! Plenty of resources exist that will help you there there!
Are you a member and are looking for some help in exporting, importing or international trade? Contact us
Are you a non-member interested in learning more about the benefits of international business for your business? Contact us
Are you a non-member who already understands the value of international business? Jump in to the global tribe and make your journey a little easier! Contact us
Thank you global tribe of Phoenix and all 525 metros of Global Chamber!