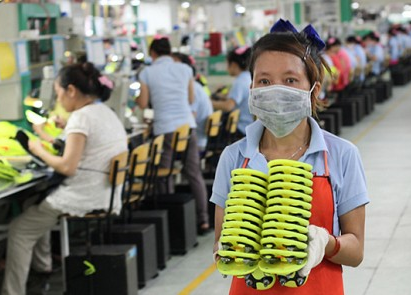 Special multi-metro seminar being held simultaneously in 6 locations with manufacturing, marketing and other executives discussing successes and challenges entering new markets and setting up facilities in other regions... primarily Japan, China, Mexico and the U.S.
You may attend this event at one of the 6 locations OR virtually. Let us know during the sign-up where you'll be attending... 'live' at one of the 6 venues or 'virtual'. Or we'll follow-up.
This event is being held in collaboration between Global Chamber®, ProMexico and other organizations.
Manufacturers in segments including aerospace, automotive, consumer and industrial are encouraged to attend this event to learn more about site selection and other factors influencing cross border and global manufactures to better compete in today's competitive and fast=changing world.
Do you manufacture in Japan, the US, Mexico, China or ASEAN countries? Join us to learn more about the economics and also how to build teams that are effective across borders - marketing, selling and producing.
Contact Doug Bruhnke for questions.
This a multi-metro event in different Global Chamber® chapters.
Locations
Global Chamber® Tokyo, 2-1-15 Hiroo, Shibuyaku, Tokyo, Japan 150-0012

Hiroyoshi Konno at Konno Corporation on IoT Trends and Opportunities
Sumio Otsuji at Toyota Motor Corporation on US vs. Mexico Auto Production

Global Chamber® Phoenix, 1475 N Scottsdale Road, Suite 200, Scottsdale

Eric Miller, Co-Owner and Principal, PADT on Product Development in a Global World
Eduardo Gonzalez, Dep. Trade & Investment Commissioner at Promexico on Growing & Manufacturing in U.S. vs. Mexico vs. Others
Vinayak Gupta, EVP Operations and Kirk Gerber, VP Manufacturing at Zero Mass Water on Growing and Operating Across Borders
Doug Bruhnke, CEO/founder at Global Chamber® - Moderator and on Cross Border Strategic Growth Decisions

Global Chamber® Tucson, Mexican Consulate, 3915E Broadway, Tucson

Jan Knight, Bancroft Information Services on Cross Border Market Research
Luis Ramirez, Ramirez Advisors Inter-National on Cross Border Issues

Global Chamber® Nashville, at member Dickinson Wright, 424 Church Street, Suite 1401, Nashville

Gus Scannapieco

,

CEO, Global Business Ventures (NAFTA Specialists)

Global Chamber® Hermosillo, Delegación Federal de Economía en Hermosillo
Blvd Solidaridad, Rincon de la Herradura, 83200 Hermosillo, Sonora

Artu

ro Freydig, CEO of ECN on Automation to Become More Competitive Globally

Global Chamber® Guadalajara, Location TBA

Alejandro Lara, CEO Central Mexico, American Industries on Perspectives for Manufacturers Utilizing the Maquiladora Sector
Agenda
3:30 - 4:00pm Pacific US / 6/9, 7:30-8:00am Tokyo... Registration
4:00 - 5:00pm Pacific / 6/9, 8:00 - 9:00am Tokyo... Market Entry/Growth Panel Discussion
Hiroshi Konno in Tokyo

Eric Miller in Phoenix

Jan Knight in Tucson

Vinayak Gupta in Phoenix

Eduardo Gonzalez in Phoenix

Gus Scannapieco in Nashville
5:00 - 6:00pm Pacific / 6/9, 9:00 - 10:00am Tokyo... Global Manufacturing Panel
Sumio Otsuji in Tokyo

Alejandro Lara in Guadalajara

Arturo Freydig in Hermosillo

Luis Ramirez in Tucson

Kirk Gerber in Phoenix
6:00pm Pacific / 6/9, 10:00am Tokyo... Wrap-up
Speaker Bios (Alphabetical by Last Name)
Hiroshi Konno, President/CEO of Konno Corporation. Konno Corporation is a leading manufacturer of material handling equipment. Their EAGLE brand hydraulic toe-jack has over 70% of the Japanese market. The company also has a sheet metal operation where more innovative products have been developed and produced. Mr. Konno has successfully grown the company with his innovative mind and has received various awards related to corporate reform and enlightening employees.
Eric Miller, Co-Owner of PADT. The firm is involved in providing tools and services to companies who design and manufacture physical products. As a co-founder of PADT in 1994, Eric was able to also pursue his interests in IT, graphic design, 3D printing, database programming, and small business management. Eric is often called upon to write and speak on simulation, design, and 3D Printing as well as on startups and the high-tech sector. In addition, he is a member of the Arizona Technology Council Board of Directors, the BioAccel Advisory Council, and the screening committee of Arizona Technology Investors. He holds a B.S. in Mechanical Engineering from the UC, Berkeley and started his career focusing on the application Computer Aided Engineering to turbine engine components.
Sumio Ohtsuji, President of the Institute for International Economic Studies, Established by Toyota Motor Corporation. Mr. Ohtsuji worked for Toyota for 36 years in areas such as long range planning for North America and other markets and international government/public affairs. He served as Senior Vice President at Toyota Motor North America (TMNA) in Washington, D.C.
Luis Ramirez, President of Ramirez Advisors Inter-National. Luis has over 25 years experience in US-Mexico border infrastructure projects, North American relations, international business and negotiations, regional economic development, industrial site selection, government procurement, project management and governmental affairs. He leads multidisciplinary teams on cross-border projects including site selection for major manufacturing facilities, joint venture partners and more.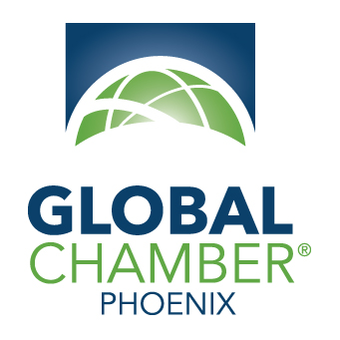 Tokyo, Mexico (Multiple) and US (Multiple)