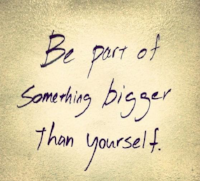 Senator John McCain was a hero, living a life marked with courage and public service.
He followed his father's example and served in the military, getting shot down and captured as a prisoner of war, refusing release until every soldier captured before him was let go first. Read more here. When he returned home after 5-1/2 years of imprisonment, he became a U.S. Senator known for being a 'Maverick', often doing what he thought was right regardless of his party's position, and being strong enough to admit mistakes.
Senator McCain created The McCain Institute, dedicated to advancing character-driven global leadership based on security, economic opportunity, freedom and dignity. Read more.
He was a larger-than-life leader, and no matter your politics, I encourage you to read more about Senator McCain's inspiring life of service here.
"Nothing in life is more liberating than to fight for a cause larger than yourself, something that encompasses you, but is not defined by your existence alone." - Senator John McCain