In collaboration with Global Ties AZ, Global Chamber Phoenix hosted a discussion of small business and entrepreneurship development in Serbia at Global Chamber on February 20th. Visitors includes "MJ" - Milivoje Jovanovic, President of Managing Board of Association of SMEE (Belgrade); Maja Pejcic, Director of Project Management Department, RAS (Belgrade); and Novak Rakocevic, Business Development Sector Director of Opportunity Bank of Serbia (Novi Sad).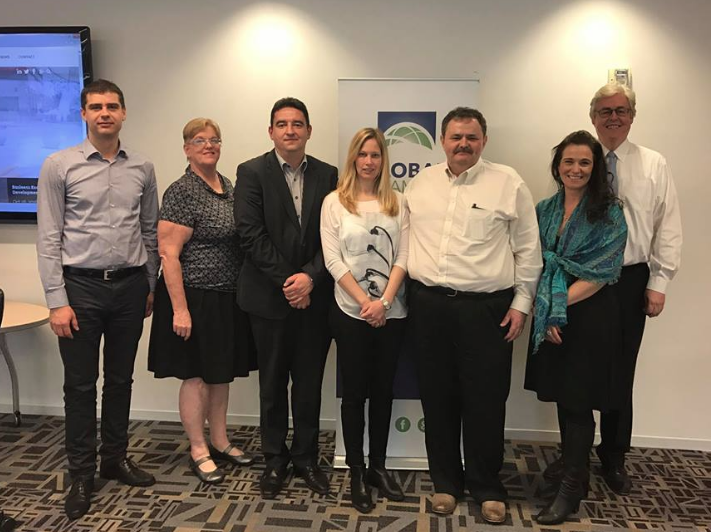 The visit to Global Chamber was part of an International Visitor Leadership Program initiative by the U.S. State Department. The objective of the visit was to support the "Year of the Entrepreneur" in Serbia, and promote entrepreneurship and small business development.
The economy of Serbia is approximately the 80th largest in the world at $43.866 billion (GDP). Its economy is mostly based on services (51.1% of GDP), industry (38.5% of GDP) and agriculture (10.4% of GDP) - source Wikipedia.
Some facts and observations from the discussion:
99.8% of businesses in Serbia are small businesses

4 key industry sectors in Serbia are ag/food, wood/furniture, automotive/machining and rubber/tire

Telemedicine holds promise in the country for a segment to be developed

China is investing in the country, one of the top FDI countries including Germany

US presence includes development center by Microsoft

The country has significant FDI incentives in place, and taxes are low (15%)

Access to European market continues to drive growth in the region

330,000 businesses in Serbia with 7 million population - roughly the size of Arizona

1/3 of businesses are doing well... and there is a goal of adding 100K more good businesses

Opportunities with CSR implementation in the country
If you're interested in learning more about the IVLP program, contact Global Ties AZ.
And we welcome you to get involved with cross-border and global business with Global Chamber Phoenix. We are actively seeking an Executive Director in Belgrade. Contact us for more information.