This week we were honored to host Mr. Luis Jimenez, Counselor of the US Trade Representative, Washington, DC. Below he is shown in the center, flanked by Scottsdale Mayor Jim Lane (left) and entrepreneur, Kazakhstan expert and former Tempe Mayor Hugh Hallman (right).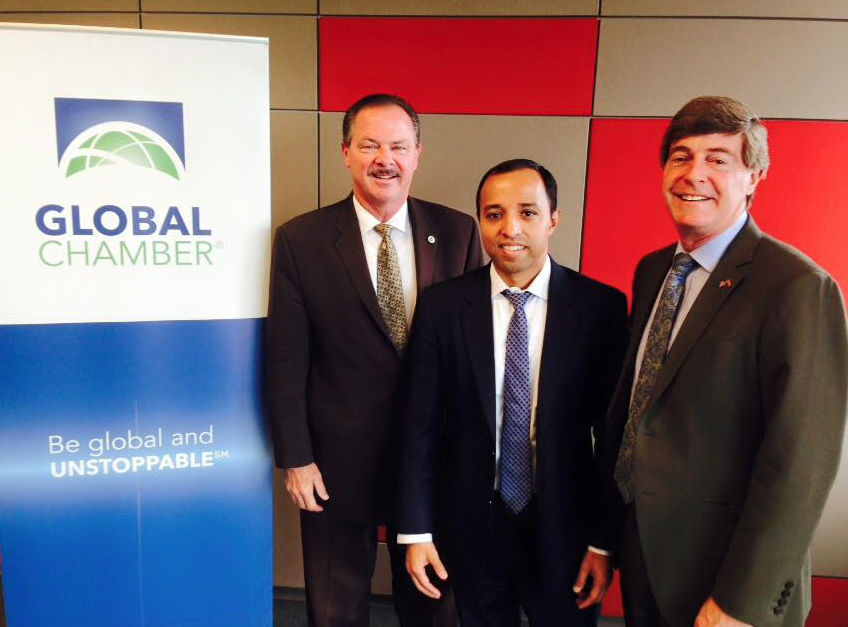 Mr. Jimenez addressed a full room of regional business and government leaders on the Trans-Pacific Partnership (TPP) trade agreement. He was interviewed by Doug Bruhnke, CEO of Global Chamber, and audience members were able to get their questions answered.
Some of the key facts about TPP...
Reduces to Zero 18,000 Different Taxes on Made-in-America Exports

Includes the Strongest Worker Protections of Any Trade Agreement in History

Includes the Strongest Environmental Protections of Any Trade Agreement in History

Helps Small Businesses Benefit from Global Trade

Promotes E-Commerce, Protects Digital Freedom, and Preserves an Open Internet

Levels the Playing Field for U.S. Workers by Disciplining State-Owned Enterprises (SOEs)

Prioritizes Good Governance and Fighting Corruption

Includes First Ever Development Chapter

Supports Services Exports
Read the full story HERE and see more pictures on our Phoenix facebook page HERE.