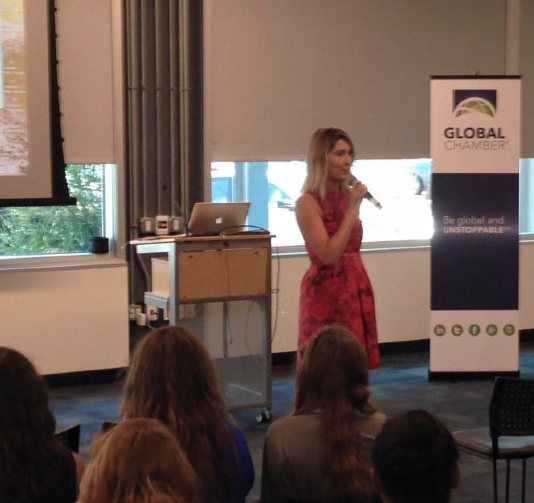 This week we were honored to host the annual Phoenix Sister Cities Youth Ambassador wrap-up, featuring regional global business leaders and the youth ambassadors.... from Phoenix having lived in a Sister City, and from Sister Cities, having lived this summer in Phoenix.
Congratulations Bethany Bennick and Phoenix Sister Cities for being recognized as the top youth ambassador program within Sister Cities in the US! This program helps dozens of students every year have an international experience that they will never forget... shaping their world view.
Thank you also to our regional leaders who shared their story.
First Olenka Cullinan of Rising Tycoons shared how global youth became the cornerstone of what she does, exposing teens to ideas and leaders that help them become successful entrepreneurs.
Then Ty Richardson of Global Chamber Trinidad & Tobago talked about how he left a high-level corporate job at age 28 to start his own professional youth association, and now leading Global Chamber in the Caribbean.
Then Dan Schweiker, Co-Chairman of China Mist Iced Teas, talked about how a student exchange in Germany changed everything. Dan is now running for city council of Scottsdale after may years with a similar role in Paradise Valley.
And finally we heard from the students... what they learned, what surprised them and what they'll be taking with them going forward. Many are interested in business, and so we hope many will be part of the global tribe in the future.
Would you like to learn more, including having your child apply for next year's program?
For more information go to Phoenix Sister Cities - YAET. Thank you!