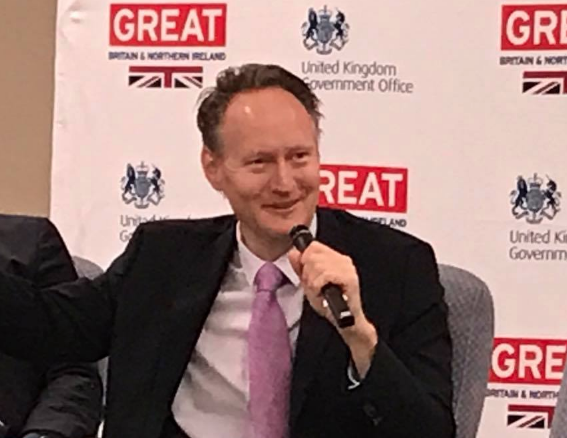 We've heard that 'globalization is dead'.
Not exactly. Businesses around the world are capturing more and more opportunity every minute of every day. By the time you read this post, millions of dollars of cross-border trade will be transacted. Business marches on everywhere.
And so if some companies think globalization is ending and pull back, then companies from another country will take their place. Pretty simple.
Oh, globalization is marching on, even if it looks a little different than it did last year.
This was one of the issues discussed at the visit by British Consul General Chris O'Connor to Arizona last week. He visited Phoenix and Tucson to discuss UK opportunities post EU-Referendum.
The Consul General was quite clearly optimistic about the future. 'The End' is not near, and in fact, there's plenty of reasons to feel that opportunities are increasing. After all, global business continues undeterred, and so cross-border business continue, too.
What's pretty cool is that Global Chamber® has a worldwide system across 525 metro regions that touches every city, town and company in the world. We're making it easier for you to grow from here to the metro across the state line or the country border.
It's hard to know what opportunities are the best, the most reliable and the ones that pay. And so Global Chamber® supplies a lot of that information directly and indirectly – through members, connections and collaborators… and then we connect you.
No matter what globalization looks like in 2017 and beyond, business will continue to grow... and we'll be there. How about you?
Thanks to Hank Marshall, Honorary Consul to the U.K. in Arizona for his arrangement and moderation of the event.
Thanks to many in the global tribe for attending! Good discussion!
Watch for more in 2017.