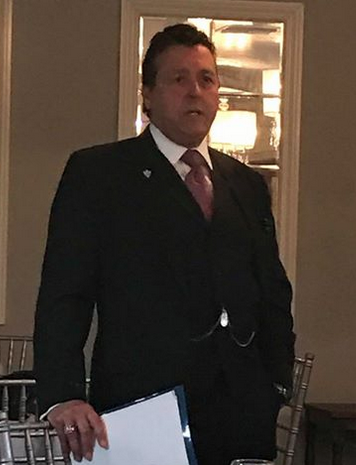 Congratulations to Alfredo J. Molina for recently being named as the Chairman of the Arizona Consular Corps.
Global Chamber® Phoenix and Global Chamber® Tucson have been collaborating with the Corps under the leadership of the prior Chairman Alisa Jost.
For sample, this week Alfredo J. Molina was the keynote speaker at the Internationals State of the Metro for Phoenix... more HERE. And the next day we hosted Senator Juan Carlos Romero Hicks at Global Chamber with Consul General Claudia Franco Hijuelos... more HERE.
Several of Arizona's diplomatic dignitaries have already been members of Global Chamber, shown below.
- The Honorable Tony Banegas, Consulate of Honduras (Emeritas)
- The Honorable Kelly Moeur, Consulate General of Japan
- The Honorable Fernande Hastert Kuykendall, Consulate of the Grand Duchy of Luxembourg
- The Honorable Claudia Franco Hijuelos, Consulate General of Mexico
- Bob Walkup, Consulate of the Republic of Korea
- Alisa Jost, Consulate of the Swiss Federation
- Hank Marshall, Honorary Consulate of the United Kingdom
This week Chairman Molina invited me to address the Arizona Consular Corps lunch to discuss points of additional collaboration. We discussed several opportunities and we'll be following up.
Thank you for the opportunity! Your diplomatic skills have never been more appreciated and needed.
Looking forward to finding ways to further advance each of our missions. To a great 2017!
More: The Consular Corps of Arizona serves an important role for the businesses and the community... and we're honored to collaborate. More: The Consular Corps of Arizona (CCAZ) was created in 1961 to create a space for both career and honorary consuls to exchange ideas and information, perform official duties for their respective countries and educate and inform the Arizona public about their countries and their work. Today, the CCAZ has 35 consulates, 4 career and 31 honorary. Career consuls are full time employees of their government and a national of their country while honorary consuls may be either US citizens or permanent residents and are not required to be a national of the country they represent. Since honorary consuls are non-career diplomats, they also hold other full-time professions. Honorary consuls are generally appointed to provide consular services in areas not covered by a career consul and receive no remuneration for their services. Both career and honorary consuls are accredited by and issued official credentials by the United States Department of State. Website