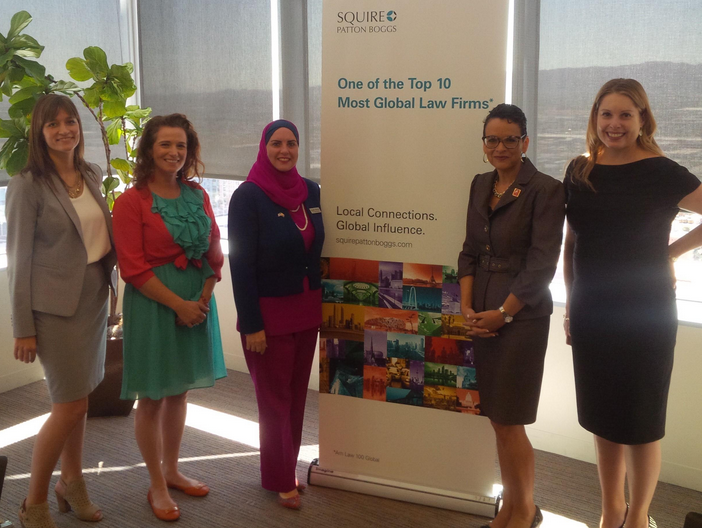 Thank you Squire Patton Boggs and Partner Jaime Daddona for hosting the 2nd Annual Women in Global Leadership!
There were many great insights coming from the discussions... these are amazing ladies in business leadership.
I thought it was interesting that 5 women of very different backgrounds could be sharing quite common experiences. The fact that there is NOT gender equality in the workplace rang through loud and clear, and there was both understanding and impatience with the (lack of) speed of progress.
It's disappointing that after all this time we still have issues related to gender in the workplace. And depending on where we work in the world, it can be better and even worse.
Here are my top 12 take-aways...
Don't wait to be asked. When Deedra went to law school after an early professional career, her life completely changed - but it required her to 'just do it' - no one was going to invite her to do it.
Women don't want to be liked for not complaining, for being quiet and for acquiescing. Those days are over.
When a co-worker says something offensive, what should the woman say? I thought Deedra's comment was perfect - to be direct and transparent about it. Don't take offense... just point it out, describe it, and state 'that's not nice'.
Just 20 years ago it was not uncommon for women to have to 'sleep with the boss' to get ahead in Arkansas, while women in Japan weren't accepted in sales at many older-school firms because 'Toyota will never buy from a woman'. That wasn't long ago... and elements of these issues linger.
There are additional expectations for women... to always be smiling, and sometimes to 'make the coffee' for the office. Really? Still? In addition there are often more restrictions on women particularly on dress.
Why is work-life balance always an issue for women, but rarely a topic for men?
The cadence of work conversation can still be difficult for a woman to break in because women often can have a higher ratio of listening to talking than men. Also others can place more importance on when a man says something than a woman does.
Women should ask and negotiate - not always expected or trained. But women can change that. Step up to ask for what you need and deserve, and push past interruptions politely and respectfully.
The abysmally low percentage of women on boards in the U.S. is an embarrassment and progress is needed immediately.
Don't forget to think about what you want to be remembered for ... 'giving', 'being authentic', 'making a difference', 'learning', 'growing', 'inspired others' and 'an obituary that is a pleasure to write and read'.
It can be hard for women to get mentors who are women. This has me thinking that Global Chamber can do something here - stay tuned.
It's amazing that some men still don't understand that there are gender-related issues in the workplace. Next year let's get more men to hear these issues!
Moderator
- Jaime Daddona, Partner at Squire Patton Boggs
Speakers
- Carol May, CEO, Wisdom Natural Brands®
- Lisa Ordóñez, Vice Dean, Eller College of Management, University of Arizona
- Deedra (Hill) Abboud, U.S. Senate Candidate for Arizona
- Emily Chism, Customer Retention & Development Manager, Expeditors
- Nadine Armstrong, Executive Director, Project C.U.R.E.
- Nia Febriyanti, Product Manager, PT Danamon Bank Indonesia
Moderator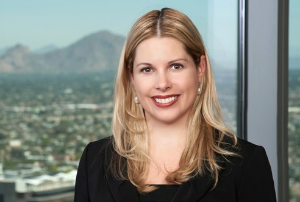 Jaime Daddona was recently named as a 40 under 40 rising leader by the Phoenix Business Journal and more recently as 2016 Az Most Influential Women. Jaime's legal practice focuses on corporate matters, with an emphasis on mergers and acquisitions, restructuring, commercial transactions, securities offerings and compliance, and corporate governance. She has a diverse transactional and corporate counseling practice representing public and private companies in strategic transactions, working closely with boards of directors and senior managers on governance matters, managing debt and equity investments, and drafting and negotiating supply, distribution and other commercial agreements. Jaime's transactions regularly involve cross-border, multi-disciplinary teams..
Speaker Biographies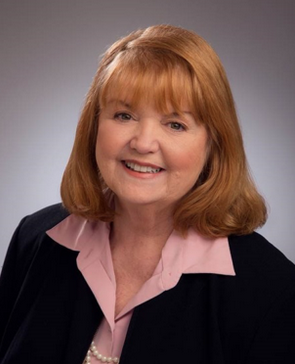 Carol May is the CEO of Wisdom Natural Brands® (WNB), makers of SweetLeaf® Stevia Sweetener products, which are sugar-free, zero calorie, no artificial ingredient sweetener alternatives. Carol has been integral in moving the company from a small Arizona company to a multi-million-dollar international brand competing with the world's largest companies in the rapidly growing natural and specialty food industries. WNB does business in more than 30 countries and throughout the United States and is the #1 sugar alternative sweetener in natural and health food stores, and #2 in mainstream grocery. WNB products have been honored with 29 global awards for taste and innovation and the company has been variously recognized for its global exports, including the prestigious Presidential "E" Award. May's personal recognitions include international Stevie awards for women: Executive of the Year, Lifetime Achievement, and Entrepreneur of the Year, all in the consumer products category, as well as Lifetime Achievement in Business across all industries. She has been named a Top Woman in Grocery; and one of Arizona's Most Influential Business Women. She and her husband were 2016 inductees into the Natural Products Industry Hall of Legends. She has served on the Board of Directors and Stevia Task Force of the international Calorie Control Council. Educated at Arizona State University (BA'77 and Master's '81), Carol adores her seven grandchildren, reads widely, enjoys cooking, theater and travel.
Lisa Ordóñez has been a professor in the Department of Management and Organizations in the Eller College at The University of Arizona since 1994 and has served as Vice Dean since 2015. She received all of her degrees at the University of California at Berkeley: Bachelor's in psychology (1988); Master's in marketing (1992); Ph.D. (1994) in quantitative psychology. She holds the McClelland Professorship which recognizes her commitment to academic research. Her current main research area is on the negative aspects of goal setting. In particular, her research has found that pursuing performance goals can lead to unethical behavior to meet those goals. She has published several scholarly articles and chapters in this field. She received a National Science Foundation (NSF) grant to support her work on ethical decision making and is a recognized expert in the field of ethical behavior in organizations. Her research has been sighted in many media outlets such as Money Magazine, New York Times, The Economist, CNN, Forbes, Runner's World Magazine, and Real Simple Magazine as well as being interviewed on NPR Marketplace. She teaches about goal setting, motivation and incentive systems in executive education programs and has served as an expert witness on the topic.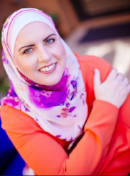 Deedra (Hill) Abboud is a 2018 US Senate candidate. She is a Phoenix-based attorney and founder of the leadership consulting firm, the Global Institute of Solutions Oriented Leadership. She is highly respected for her community leadership and advocacy, and has used her Senate campaign to give a voice to the vulnerable, to champion civil rights, and to represent all Arizonans. Traveling around the state of Arizona and talking to the people has given Deedra a unique perspective on what challenges Arizonans face, and what makes this state uniquely strong and beautiful. Deedra is a recipient of the Martin Luther King Jr. Diversity Award in Tempe and the Martin Luther King Jr. Award presented by the Human Relations Commission in Phoenix.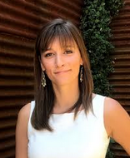 Emily Chism is the Customer Retention and Development Manager with Expeditors Phoenix, overseeing a team of account and sales managers charged with building and maintaining client relationships. She has extensive expertise in sales development, client retention, leadership, and public speaking. She has worked in Freight forwarding for six years, prior to that she spent 11 years in the design and remodel industry. Emily also has a background in the performing arts and spent a few years as a small business owner. Her combination of a corporate and artistic background bring a unique and balanced perspective to the culture she promotes within her team and workplace. Emily is a proud and fierce advocate of promoting female leadership within a corporate organization and spreading awareness. She strongly believes we need to empower each other more to have challenging conversations and ask direct questions in order to achieve the change we seek. She founded a peer-led group within her organization to create an open platform discussing the empowerment and advancement of women in the workplace.

Nadine Armstrong is Executive Director at Project C.U.R.E., the largest provider of donated medical supplies and equipment to developing countries around the world. Nadine joined Project C.U.R.E. with a diverse background. After 10 years with Special Olympics Arizona, Nadine was instrumental in the reorganizations and implementation of integration of programs for people with and without disabilities including a health initiative. A native to Arizona, Nadine graduated from Arizona State University. She and her husband then lived abroad in Spain before settling again in Tempe. Nadine is excited to share her passion about Project C.U.R.E. to deliver health and hope to the world.
This time were were not able to connect with Nia Febriyanti, Product Manager, PT Danamon Bank Indonesia due to technical difficulties. Watch for Nia to be involved in a future program.