Our Young Global Leaders (YGL) Committee did an amazing job assembling the speakers and the audience for a discussion on the entrepreneurial career track for Young Global Leaders. Inspiring!! Anything is possible with the global tribe, young or young-at-heart.
Thank you to Mike Patterson, Andy Anderson and the legal team at Spencer Fane for sponsoring this inaugural YGL event. Because of their sponsorship, non-members could attend for free! You and your team are GREAT!!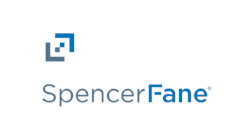 Thank you Tina Sweis, Susana Martinez and Maryanne Riodique for organizing!
And our panel was off 'da charts! Thank you, all! The discussion was right on point, and it was cool to see groups assembling after the panel to discuss key topics of being an entrepreneur. See some pictures below and on our Facebook page. Follow our chapter on Twitter, too.
Watch for more on the next Young Global Leader event being planned for February, 2019. And in the meantime, jump into a weekly globinar or another event by Global Chamber or one of our collaborators. More HERE.
Oue panel included...
Aram Chavez - Teacher, Ira A. Fulton Schools of Engineering
Hector Placencia - Director and Co-Founder at BRH2
Karen Mildenhall - CEO/President KM Leadership Solutions
Nima Sadeghian - Owner of JAHAN Collection
Tina Sweis - Moderator; Social Impact Consultant