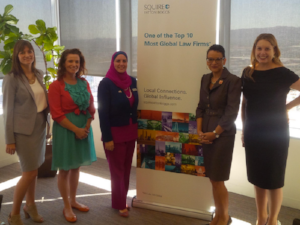 Join us this year as we speak with leaders who are advocates for diversity and gender balance in order to drive better business results.
Men, women... it's our 3rd annual discussion of leadership with extraordinary global leaders, many of whom happen to be women. For the first time we have a male executive on the panel! Good luck, Hank!
MEN - You will make connections and walk away with insights to grow your business. Join the conversation.!
WOMEN - You've been part of the conversation - now let's do something about it!
It's Wednesday, August 29th, 8-10am....at Squire Patton Boggs, located at 1 E Washington Street in Phoenix, 27th Floor. Free parking at Cityscape.
Moderator: Jaime Daddona, Partner at Squire Patton Boggs
Speakers
- Debi Lane, CEO at LunchboxWax
- Janice Washington, State Director at AZ Small Business Development Center (SBDC)
- Deborrah Himsel, President at Himsel & Associates and Adjunct Faculty at Thunderbird School of Global Management
- Keri Pick, Partner, Accounting & Enterprise Risk Services at Deloitte & Touche LLP
- Hank Marshall, Economic Development Executive Officer at City of Phoenix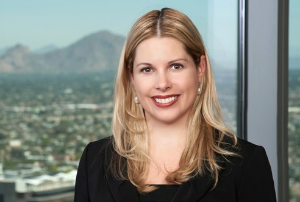 Moderator Jaime Dadonna, Squire Patton Boggs
Jaime Daddona was recently named as a 40 under 40 rising leader by the Phoenix Business Journal and more recently as 2016 Az Most Influential Women. Jaime's legal practice focuses on corporate matters, with an emphasis on mergers and acquisitions, restructuring, commercial transactions, securities offerings and compliance, and corporate governance. She has a diverse transactional and corporate counseling practice representing public and private companies in strategic transactions, working closely with boards of directors and senior managers on governance matters, managing debt and equity investments, and drafting and negotiating supply, distribution and other commercial agreements. Jaime's transactions regularly involve cross-border, multi-disciplinary teams..
Speaker Biographies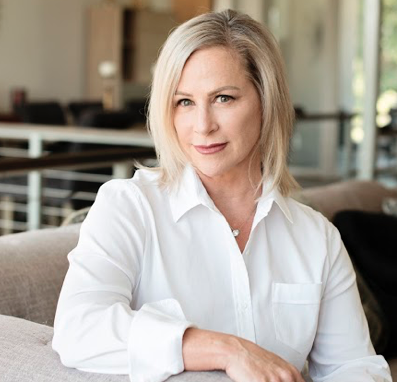 Debi Lane is the Founder and CEO of LunchboxWax, a growing franchise of full-service speed waxing salons catering to women and men who are mindful about the people they choose for personal care. Debi showed her entrepreneurial mettle as early as 19, owning and operating her own travel agency, a variety of successful businesses in travel, tourism, recruiting, and the day spa and waxing industry. Now, thanks to Debi's vision, persistence and resilience, waxing is no longer an after-thought or an add-on at salons and spas. Instead, this self-made entrepreneur channeled her acute business sense and perfected her unique speed-waxing technique to create a salon concept devoted singly to the art of waxing. Debi opened the first LunchboxWax in 2010. With a head-turning brand and industry-revolutionizing vision in tow, she launched the LunchboxWax franchise concept in 2013 to offer an empowering business model for other like-minded entrepreneurs who want the freedom of owning a business with the support of proven knowledge and resources. Her aim is to redefine what success means in business by placing priority on a company culture to foster EQ, as well as the ability to run and grow a business. LunchboxWax is a community of heart-driven, headstrong people who are equally as interested in taking care of themselves as they are contributing to a greater whole.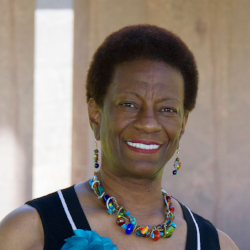 Janice C. Washington, MBA, CPA (RET) serves as State Director of the America's SBDC Arizona Network (AZSBDC). The AZSBDC is a partnership between the U.S. Small Business Administration, U.S. Department of Defense, nine Arizona community college districts and one non-profit business organization. The AZSBDC network combines two statewide programs, the Small Business Development Centers (SBDC) and the Procurement Technical Assistance Centers (PTAC), to support economic development throughout the state of Arizona. In addition to her work with the AZSBDC, Janice's background features more than 30 years of broad-based business experience working with large corporations and small businesses. A successful entrepreneur in her own right, Janice was Principal of her own accounting and financial consulting firm for more than 21 years. Prior to starting her own firm, Janice held various analytical, administrative and management positions at Honeywell Information Systems and Intel Corporation, in addition to teaching as an adjunct professor at Western International University. Janice holds an MBA from Arizona State University and a Bachelor of Science degree in Accounting from Jackson State University. She has been an active leader on numerous community, state and municipal boards and commissions. Janice has represented Arizona on the national level as former Board Member of America's SBDC where she served as Vice-Chair. She also is a member on the national ASBDC accreditation committee and is a respected leader throughout Arizona.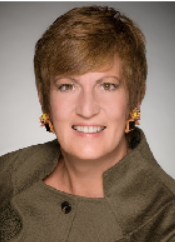 Deborrah Himsel is President of Himsel & Associates and Adjunct Faculty at Thunderbird School of Global Management and Eller Executive Education. She is a recognized expert in leadership development, a change agent, a thought leader, an author, an educator and executive coach…a sought-after speaker for conferences and workshops. Clients include: Amylin Pharmaceuticals, University of Arizona Health Sciences, Bain, Citigroup, Daimler, DP World, Ericsson, Essilor, Equinix, ExxonMobil, Fidelity, the Global Fund, Hunter Douglas, Johnson and Johnson, KPMG, Marsh, Microsoft, NBC Universal, Nestle Waters, Novartis, Novo Nordisk, Produce Marketing Association, Thomson Reuters, Toyota, RasGas, Starbucks, UBS, Walmart and the New Zealand Trade Enterprise Group.   She is the author of Leadership Sopranos Style; How to become a More Effective Boss, which was released to critical acclaim in 2004 and translated into ten languages. She is also the author of Beauty Queen: Leadership Lessons from the Reign of Avon's Andrea Jung. Over the past several years, she has appeared on Fox News, CNBC and Bloomberg and her articles have appeared in publications such as Forbes.com and Fast Company She is often interviewed and quoted on television, radio and in print. She wrote weekly expert commentary on the television series, The Apprentice for USA Today. Deborrah's areas of expertise include: Leadership development, executive coaching, organization culture evolution and change management.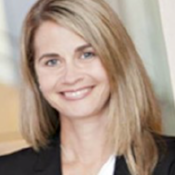 Keri Pick is Partner, Accounting & Enterprise Risk Services, Deloitte & Touche LLP. She has 20 years of experience in Deloitte's audit practice in a variety of industries,including aerospace, manufacturing and financial services. Keri has strong experience in a variety of technical areas, including leasing, revenue recognition, impairment testing, contract accounting, and consolidations. In addition to her leadership roles on client service engagements, Keri completed a rotation in Deloitte's national office as part of the management development program, where she focused on accounting research and assisted practice offices in researching technical accounting matters.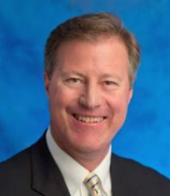 Hank Marshall is Economic Development Executive Officer for City of Phoenix and he oversees the department's International, Business Development and Business Retention/Expansion programs and initiatives. His team is charged with the pursuit of opportunity that advances economic prosperity for the city of Phoenix. Prior to joining the city of Phoenix, Hank was Senior Vice President of International at the Arizona Commerce Authority. Hank was one of the key executives that assisted with the launching of the Arizona Commerce Authority in July 2011. From 2005 to 2011, Hank served as the CEO of AISLE21, an international consulting firm. Hank also serves as the British Honorary Consul to the state of Arizona. Marshall was raised overseas and spent many years in international corporate assignments. Marshall received his Bachelor of Science degree in Mechanical Engineering from Rutgers University in 1982.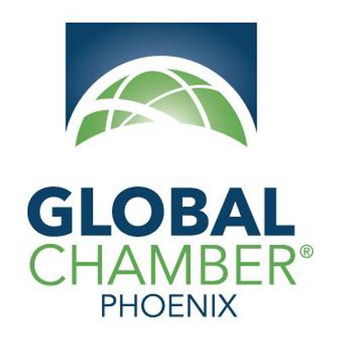 1 E Washington St #2700, Phoenix, AZ 85004