THE PHOENICIANS FEBRUARY TRIP
Co-hosted with Global Chamber Phoenix
February 16, 2018
Three meetings, three locations.
- Scott Nelson - Founder of Sweetbridge @ Skysong, Room 349
- CEI Business Incubator @ CEI (see below)
- Hercutech @ their offices (see below)... then return to Skysong
8:00 Coffee and Bagels at Sky Song 1475 N. Scottsdale Rd, Suite 200

8:30 Presentation from Scott Nelson, CEO of Sweetbridge Blockchain technology and Cryptocurrencies

9:30 Leave for Center for Entrepreneurial Innovation (CEI) In Gateway Community College, 275 N. Gateway Dr. Phoenix, AZ 85034

9:45 Visit CEI, an business incubator to learn how they support new startups that help drive our economy and promote global business. www.ceigateway.com

10:45 Depart for Hercutech 1045 S. Edward Dr, Tempe, AZ

11:00 Tour Hercutech. They are revolutionizing the way homes will be built

12:00 Official tour ends, return to Sky Song and optional lunch at McFate Brewing across the street from Sky Song 1312 N. Scottsdale Rd.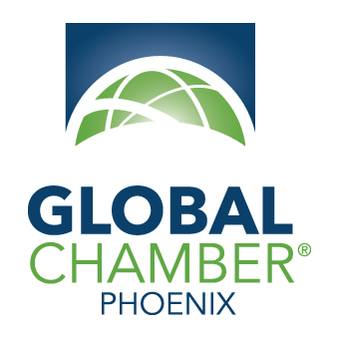 1475 N Scottsdale Rd, Scottsdale, AZ 85257, USA