Register Now!
Or paste this link in your browser's address bar: https://www.eventbrite.com/e/multi-chamber-mixer-with-ambassador-robert-holleyman-tickets-25176222760?ref=enivtefor001&invite=MTAxMDc4MDEvbmljb2xlLnBhc3RldXJAcGhvZW5peC5nb3YvMA%3D%3D&utm_source=eb_email&utm_medium=email&utm_campaign=inviteformalv2&utm_term=eventpage
Mayor Greg Stanton invites Global Chamber members to his Multi-Chamber Mixer to be held on Monday, May 23, 2016 in the Phoenix City Hall Atrium from 5:30 p.m. to 7:30 p.m. The guest speaker will be Ambassador Robert Holleyman, Deputy United States Trade Representative (see information below).
This event will focus on the benefits of business exports and offer a chance to network with other businesses, chamber leaders and members. We will highlight the successes of the Phoenix Export Tech program and invite companies to consider export opportunities of their own.
Robert W. Holleyman II
Ambassador Holleyman serves as Deputy United States Trade Representative with the rank of Ambassador at the Office of the U.S. Trade Representative. He was confirmed by the U.S. Senate for this position on September 18, 2014.
Ambassador Holleyman's responsibilities include U.S. trade and investment relations with Asia, as well as trade negotiations and policy coordination in the areas of services, investment, intellectual property, and innovation. In addition, he represents USTR on the Committee on Foreign Investment in the United States (CFIUS) and serves on the board of directors of the Overseas Private Investment Corporation (OPIC), the U.S. Government's development finance institution.
In the private sector, Ambassador Holleyman worked in technology and internationally for over two decades. He founded Cloud4Growth, a cloud technology development venture in 2013. Prior to that, Holleyman served as President and CEO of BSA | The Software Alliance from 1990 to 2013. In that position, he had considerable experience opening new markets in Asia and globally. He is widely known for his engagement in the areas of innovation, intellectual property, cybersecurity, e-commerce, and emerging technologies. He worked earlier in his career as an attorney in a law firm in Houston, Texas.
In his prior public service, Holleyman held the positions of Senior Counsel for the U.S. Senate Committee on Commerce, Science, and Transportation, as well as Legislative Director and Assistant to former U.S. Senator Russell B. Long. He served as a law clerk for U.S. District Judge Jack M. Gordon of the Eastern District of Louisiana in New Orleans.
Ambassador Holleyman received his J.D. from Louisiana State University, and his undergraduate degree from Trinity University in San Antonio, Texas where he was named Distinguished Alumnus in 2012. He has studied at the Stanford University Graduate School of Business and previously served on a number of non-profit boards in the Washington, DC area related to the built environment, historic preservation, and community health.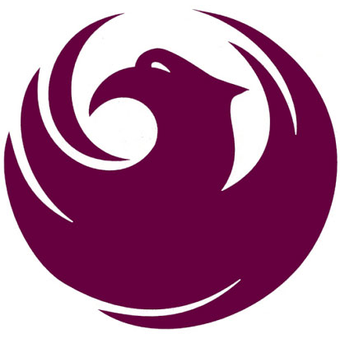 200 W Washington St, Phoenix, AZ 85003, USA