Get Funded, Get Connected & Grow
Funding/Startup Opportunities USA-India, 2-3:30pm
Women Empowerment USA-India, 3:30-5:00pm
At Global Chamber® Phoenix
1475 N Scottsdale Road, Building 1, Room 201
Jagat Shah with the support of the U.S. Commercial Service and the Government of India is traveling across the U.S. introducing U.S. entrepreneurs and executives to the opportunities of growing their business with and in India.
Global Chamber® is featuring Jagat Shah in two, 90 minute programs where he will present and discuss business opportunities in India... first for startup companies and then in a program focused on women entrepreneurs and empowerment.
Both sections will feature discussion on 20 business sectors including... digital India, smart cities program, skill india, clean tech, fintech, biotech etc.
We intend to connect participating companies to Indian businesses, to grow trade.
Jagat Shah has experience in mentoring small and medium businesses and is offering to discuss how American companies can succeed in India. See more below.
Part 1
2-3:30pm Funding/Startup Opportunities USA-India
We are encouraging startups to look at India as a market of their products & services and give them ground level practical info on Indian market dynamics. We want to encourage these start-ups to tap into the Indian market which comprises of 1.3 billion people. Topics will include:
Validation of product and service

Adding new and right talent to the team

Rapid change in markets and ever emerging competition

Access to Innovative Sources of Funding
Mentor on Road USA, Jagat Shah will be addressing following in his interaction:
Advising on how to make a start-up competitive in the international framework

Managing cultural issues in the perpetually growing emerging markets

Focusing on opportunities in India - a market comprising of 1.3 billion people
One of the major focus areas of Mentor on Road-USA interactive session with startups will be, looking for investment opportunities in the startups.
International Best Practices of Fund Generation and Angel Investment
A snapshot of what investors are looking for around the world, and how various start-ups are attracting seed funding. We are also going to discuss how to attract international investors from around the world.
First-hand information on Indian market dynamics
India is a sub-continent with several states. The presentation will cover aspects like, which state is doing well in business? What are the business styles & approaches in different states? What are the consumer's tastes in different states? For example, one of the highest GDP contributors to India is the state of Gujarat.
Opportunities for U.S. companies to benefit from several new initiatives Government of India programs can help... such as "Smart cities", "Digital India", "Start- up India'', "Skill India" etc. The presentation will cover the specific opportunities which these programs offer for American companies and how to partner with Indian companies to get business under these programs of Government of India.
Part 2
3:30-5:00pm Women Empowerment USA-India
The purpose is:
To connect women in the U.S. to Indian women business institutions for increasing the participation of Indian women in Indian economic activity, which today stands at a low of 9% compared to 62% in the USA.

​To provide a platform for the women entrepreneurs in the USA to connect them to Indian women businesses for a bigger market.
The presentation will include the following topics:
Your Take and ideas:
United States has been the pioneer in the movement of women empowerment. Contribute your ideas and best practices being implemented in United States in order to solve the issues pertaining to women in India.
Success Stories of Indian Women
Fighting the traditional mind-set in India, women in India have marched forward by acquiring a valuable place in Indian economy and politics. Government has taken various initiatives to empower women, like Stand Up India along with several women development institutions. Know more about such initiatives that have empowered many women in India, and the best practices.
Joint-Venture in Philanthropic Activities with Indian Women Empowerment
Join hands with women empowerment institutions in India and promote various agendas on Women self-reliance, economic understanding and participation, health related awareness, and societal and community development.
Women to Mentor Programs
We are going to connect various women institutions in India to women institutions in USA. And, you can still contribute in your personal capacity by becoming a mentor to various women institutions in India, and support them in your own capacity for various agendas in women development.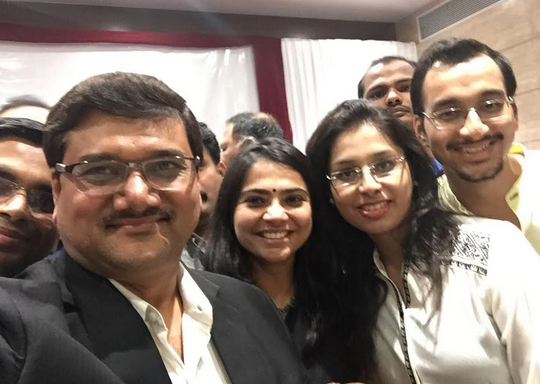 "Mentor to the Road" Jagat Shah: In last 23 years of his career, Jagat has worked on international market & investment strategies with Indian, American, Canadian & European companies & governments. Through his economic development agency, he has worked with a cluster development approach on Small & Medium Enterprise (SME) competitiveness & poverty elimination with several governments & private sector in 20 countries - India, USA, Canada, Brazil, South Africa, Senegal, Kenya, Tanzania, Uganda, Sweden, Finland, Germany, Serbia, Croatia, Italy, UAE, Oman, Ras Al Khaimah, Bangladesh, Afghanistan, Brunei, Indonesia, Singapore, Malaysia, Cambodia and India. He contributes to these efforts from his head office at Ahmedabad in Gujarat - India.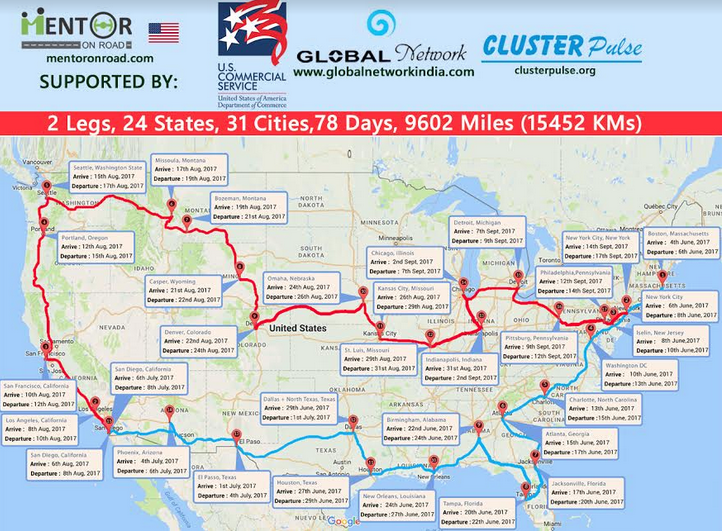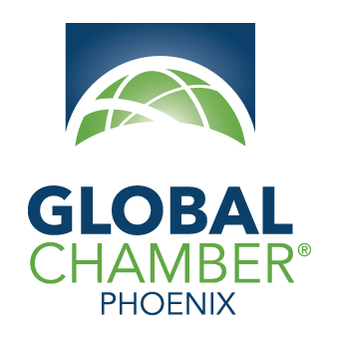 1475 N Scottsdale Rd, Scottsdale, AZ 85257, USA