Seminar Presented by Business Enterprise Mapping and Vanguard Marketing
Endorsed by Global Chamber® Phoenix
Build an Innovation Engine that Drives Growth
June 19-20 in Scottsdale, Arizona
Overview
The need for increased innovation is driven by the ever-greater need for higher revenues and growth of profit and market share. What we know from our clients is that the "how to" of innovation can be mysterious and elusive. Innovation within organizations can lack a process for defining and establishing purposeful goals, metrics and results. Without a reliable process to deliver innovation in practice, resulting "idea-du-jour" approaches can stall innovation and progress..
The Innovation Challenge
We see many of the same innovation issues day-to-day including:
Innovation is in vogue across all industries but without real substance.

Innovation lacks a common definition and understanding.

Because many companies don't define innovation, they embrace continuous improvement and call it innovation.

Innovation requires behavior change, which often encounters resistance from long held paradigms of current practices. Behavior change comes with a new set of practices supported by positive feedback.

A lack of a systemic approach to innovation provides random results.

Many companies think innovation means creative thinking workshops, which are fun but have no means for transferring knowledge gained to actionable improvement.

People often see innovation as actions coming from someone else that is entrepreneurial and thinks differently.The problem is that companies don't hire this type of person. The good news is this type of person isn't needed for innovation.The subject matter experts are already inside the organization.

Business processes are designed with the unintended result of stifling innovation.

Companies enter new markets with disastrous results, teaching them to never do that again.

Company growth initiatives tend to be solutions in search of a problem without clear advantages.

Company offers "me-too" products driven by reactivity to competition.
The Innovation Solution
Business Enterprise Mapping and Vanguard Marketing are pleased to combine forces to offer a hands-on executive seminar that will teach leaders how to build an innovation engine that delivers high growth for your company.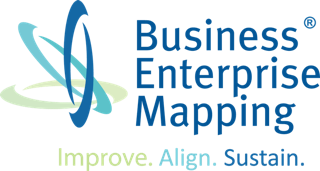 Business Enterprise Mapping (BEM) builds uniquely effective workflow maps that define, improve, and align business processes to enhance customer value, improve profitability, and mitigate risk. A Global Chamber® member and in business for over 20 years, BEM has partnered with over 300 client enterprises across 60 industries and 6 continents to define and sustainably improve work.

Vanguard Marketing International (VMI) is a strategic consulting firm focused on innovation and helping clients solve their toughest domestic and international growth and leadership challenges. VMI has completed over 400 strategic marketing and emerging technology assignments for Fortune 500 through Pre-IPO customers.
Who Should Attend June 19-20
Senior marketing, strategy and product development leaders, including VPs, Directors and Managers who desire to gain control of their Innovation System to substantially grow their Company. This seminar is designed for department heads and their teams who have a budget and mission to design and deliver disruptive products that meet target market needs both timely, effectively and efficiently.
What You Will Learn
How to diagnose Innovation System opportunities, assess the gaps, and redesign the Innovation System to deliver substantially improved performance.
The value of process based thinking in designing the Innovation System.

Common reasons causing innovation failures.

The power of the Customer Value Model.

How to create a model of your current Innovation System.

A look at a best practice Innovation System model.

How to align the critical elements of your Innovation System to deliver superior performance.

How to develop a strategy to move toward best practices.
What You Will Take Away
An Innovation System Best Practices Playbook, including
A best practices System Architecture Map

Best Practice Process Maps

Process Deliverables with Summary Specifications

System Improvement Strategy
Seminar Agenda
Day 1, June 19th – Setting the Innovation Foundation
The Common Problems in Innovation Today
The challenge of Innovation

Creating growth through an Innovation System

Seeing What's Next: The CES Summary
Innovation Through a Business Process Lens
Process Structure - Organizing the work

How do you innovate today?

Challenges with today's approaches
Building Best Practices in Innovation
Origin of VMI's best practices

Institutionalization of knowledge and capability

Common vocabulary, quality, gates, repeatability, robustness, measurement, improvements, sponsorship
The Seven-Process Innovation System
Understanding business maps

The Innovation System Architecture Map

Innovation Process Maps
Day 2, June 20th – The Best Practices Innovation System
The Best Practice Innovation System Defined
Define Goals, Internal Business Review, Market Exploration, Beyond Line of Sight "BLOS", Innovation Exploration, Market Validation, Market Opportunity Plan
Measuring Innovation Performance
Implementation Expectations

Building awareness, adoption and acceptance of innovation practices within your enterprise.

Reducing risks, mitigation, and getting out in front

Measuring Effectiveness, Costs, Efficiency, and Speed
Assessing Your Innovation Gap
Identify the gaps from your current approach to best practice
Developing the Innovation Improvement Plan
Innovation System deployment

Goals, Metrics, Opportunities, Strategies & Tactics
Biographies
Jack Byers, Chief Executive Officer at Vanguard Marketing International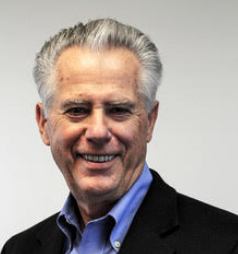 Jack Byers is the Chief Executive Officer of Vanguard Marketing International, Inc. (VMI) a premier strategic marketing firm specializing in the exploration and design of new markets and revenue growth opportunities for its clients. VMI consults directly with executive leaders, bringing "horizontal thinking" to the formulation of new, strategic initiatives for achieving industry leadership. Efforts include leveraging new technology discriminators and business models. Focus on innovation, convergence and disruption to help them drive new growth opportunities in domestic and international markets.
Jack's most recent efforts have been in autonomous systems' markets and emerging technologies such as cognition, visualization, situational awareness, big data, advanced and predictive analytics, and human machine interfaces. He has also designed and led studies to decipher specific ecosystems and develop client strategies for strengthening or attaining leadership positions through re-branding and accelerating adoption of innovation. With a wide-breadth of knowledge, he regularly speaks on his findings at national and regional symposiums, seminars, and client-specific engagements and has briefed the Pentagon regarding commercial innovations and their direct applicability to the military/DoD.
The company's cross-industry expertise enables VMI to bring critical insights to its clients, especially understanding and evaluating trends, business strategies and practices to help build a pro-active leadership framework and improve bottom line results. The company's Innovation Process Marketing (IPM) methodology, utilized in over 250 client engagements, forms the cornerstone of VMI's success in providing repeatable, robust research, analysis and recommendations used to enable clients to Be What's Next. Jack and his team work with leading Fortune 500+ companies as well as small visionary companies, some of which include: Allergan, AeroVironment, Amgen, Aon, Applied Micro Circuits Corporation, Arena Pharmaceuticals, BAE Inc., Bain and Company, The Boeing Company, Elbit Systems, Fidelity Institutional Investments, Honeywell, Intel Corporation, Insitu, L-3 Technologies, Lockheed Martin, Motorola, Parker Hannifin, QUALCOMM, Raytheon, SAIC, Sempra Energy, Spirent, Teledyne Technologies International Corp., Thermo Fisher Scientific, Universal Avionics, UTC Aerospace Systems, Ventana Medical Systems, Anthem Inc. (formerly WellPoint Health Networks), and many others.
Prior to establishing VMI, Jack was the General Manager of a $10 million high technology investment fund in Russia, and later the General Director of Summit Systems, a personal computer joint venture in the current Belarus. During his tenure in Russia with JV Dialogue (JVD), the 2nd Soviet-American Joint Venture, the company became the country's exclusive distributor of Microsoft products after having localized MS-DOS and Microsoft Works software for the Russian language. Having established Microsoft, the JV's lawyers initiated the record setting first-round legislation for copyright protection in the country. He also helped establish one of the first commercially successful western-style banks and developed commercial opportunities for Russian products and alliances in the West. Jack launched and developed 26 distribution and support centers across the Soviet Union and Central Europe. In 1993, Harvard Business Review cited JV Dialogue as the most successful US/Russian joint venture at that time.
Don James, Partner at Business Enterprise Mapping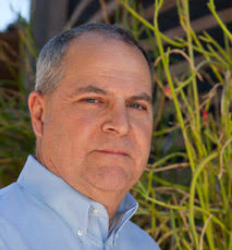 Don James is a Partner with Business Enterprise Mapping (BEM), responsible for consulting services delivery and new product innovation for the firm. He has over 25 years of consulting services experience building business system diagrams and process maps. Don is a pioneer in the field of business process mapping improvement and is the inventor of BEM's Perigon Method, a uniquely powerful process definition, diagnostic and improvement method that delivers substantial and sustainable improvement, including improved financial performance, greater customer value, and reduced enterprise risk. Perigon combines effective implementation methodology, a powerful process map design and viral employee engagement and development. Don has extensive experience utilizing The Perigon Method to increase customer satisfaction, though the powerful Customer Value Model (CVM), which assesses and connects customer requirements and engagement within organizations to overall enterprise customer value and satisfaction - impacting over 300 companies worldwide in these industries.
Don founded Business Enterprise Mapping (BEM) in 1993 to find a better way to simplify complex and disconnected organization relationships, while implementing sustainable performance improvement in client companies. Prior to founding BEM, Don James served in senior executive positions at various companies within Europe and the United States, including VP of Engineering, Director of Operations, Director of Quality Assurance and Director of Advanced Manufacturing Development. Don graduated cum laude with a Bachelor's degree in Electrical and Electronic Engineering from Bath University, UK and is currently the Senior Program Director at Business Enterprise Mapping and also spearheads program development.
Testimonials
"Vanguard is distinguished from other strategic marketing firms by its experience and focus. They are a team of marketing professionals with strong cross industry backgrounds and decades of experience in critical strategic decision-making, process development, and revenue opportunity identification for clients." Vanguard delivers actionable advice and roadmaps.."
--- Executive at Top Five US Defense Contractor
"Business Enterprise Mapping's greatest strength is to draw information out of people, to get them to recognize what it is that they do and to express it so that others can understand it. They guide the process interactively to quickly produce and document a business system, coaching us to focus on the real business challenges."
--- Executive at W.L. Gore
Contact us for more information.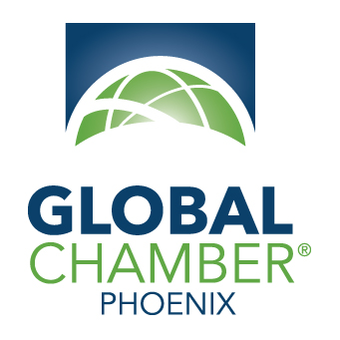 1475 N Scottsdale Rd, Scottsdale, AZ 85257, USA